NJAGC's November meeting was held at the beautiful home of Laurie S., in Ringwood, NJ.
| | | |
| --- | --- | --- |
| Jerry | Adrian | Frank |
| Laurie | George | Niki |
| Ross | Patrick | Khanh |
| Paula | Aram | Alex |
| Ken | Phil | Kara |
| Darin | Darek | John |
| Ted | Clay |  Jim L |
Activities commenced when President, Jerry called the meeting to order at 1:16pm. Ted T. and his son, Clay were introduced as guests and John M. was recognized for having this meeting be his first attended.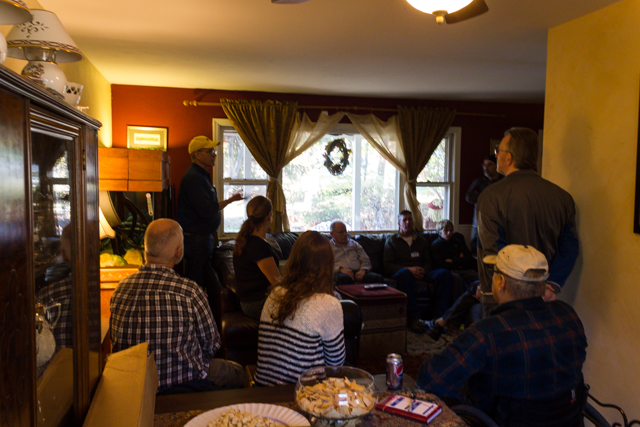 A few topics were discussed, such as club memorabilia and any plant or fish related upcoming events. Many were saddened to hear that this was Ken's last meeting as he will be moving to Arizona, but will remain present on the forum. Ken was nice enough to donate 50% of the proceeds of his aquatic equipment that will be auctioned off in months to come. He was given a farewell card, signed by all members present at the meeting.
The group's treasurer, Phil gave a brief financial statement presenting current profit and expense report. He also encouraged the group to distribute club business cards, to which he proceeded to give some out to newer members.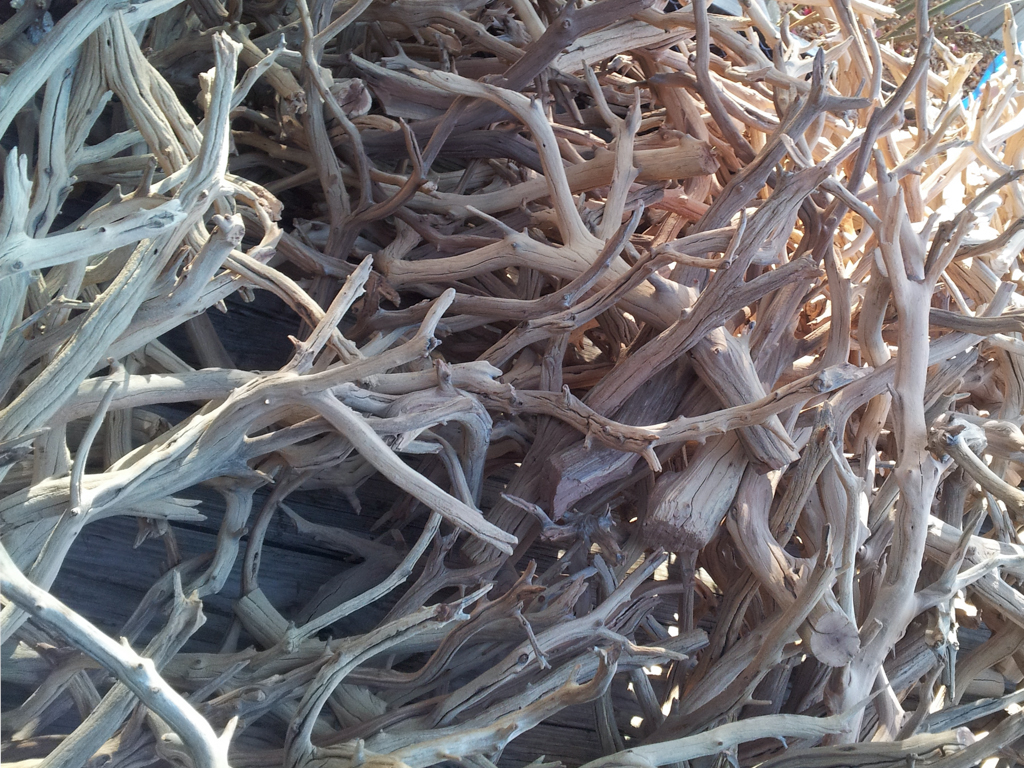 The ghost wood [driftwood] that both the club and individual members purchased was held outside. Those who prepaid will be the first to pick out their pieces.
Club dvds and books are available for borrowing, see Jerry for more information. Khanh will also be getting a hold of some additional books.
At this point, the meeting was turned over to the host to discuss her 6 tanks. In addition to her planted tanks, Laurie keeps and breeds Endangered Madagascar Cichlids as she is part of a conservation project to ensure their survival. The largest of her tank collection is a 125g, 6' long tank.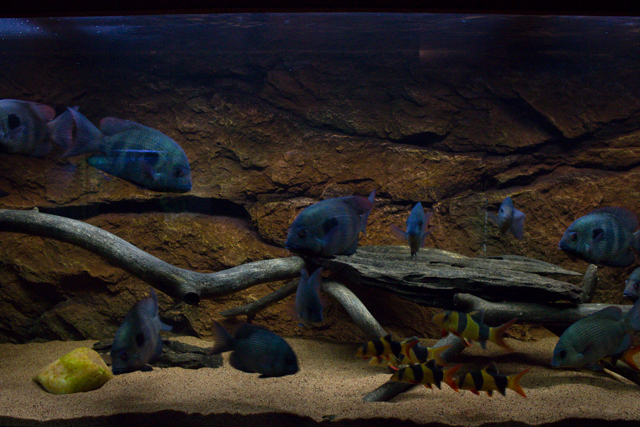 It hosts Design by Nature 3d background, foraged wood, river rock, custom blend broadcast medium Permaquartz substrate, Fluval FX6 and Eheim 2217 canister filters with a hydor power head, Sera 300w heater, and LED lighting. The stock in this tank consists of Madagascar Cichlids; Paratilapia polleni 'marakely' large spot, juvenile Paretropolus Menarambo, Maculatus & Kieneri. A group of 6 clown loaches also occupy this tank. A breeding pair of Madagascar's Ptychochromis sp. 'tarantsy' and their offspring are kept in two other tanks.
Par readings were taken in her 110g tall tank as concern was expressed to the limited number of plants that can be grown within.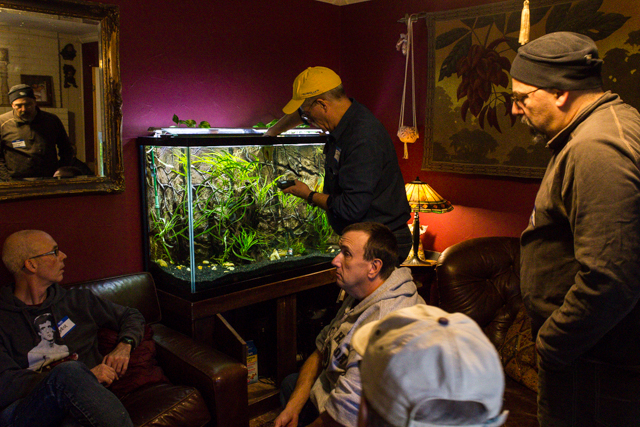 Readings showed that due to the depth of the water, light is not penetrating as strongly to low level plants that are in the substrate.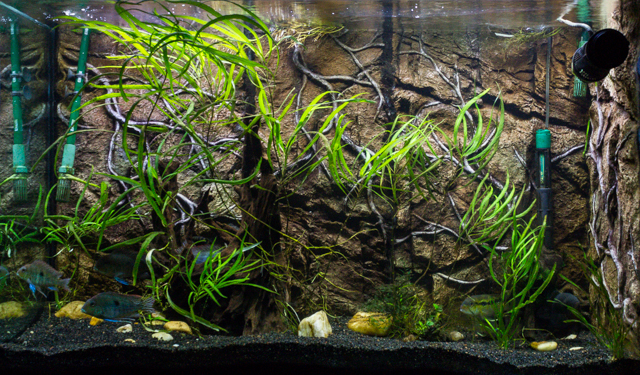 This was evident by a 20-par reading at the bottom, a 40-par reading in the middle, and a 62-par reading at the top.
The last activity before the meeting officially ended was the rescaping of a 55g long tank.

Although it was a community driven rescape, it was primarily executed by Darek the NJAGC's moderator. Towards the end of this activity some members began their treks home as others remained hours later discussing plants, fish, saltwater and freshwater aquariums and much more.