March meeting was at the home of long time member Kenneth (Ken).
In attendance were:
Ken O
Phil H
Stephen S
Marko
Jerry S
Patrick D
Pete B
Khanh T
Jim L
Johnny A
Meeting Minutes:
Johnny was officially announced as Marketing Director, this position is responsible for promoting NJAGC public events as well as private club activities like meetings on other forums.
Ken has been expanding his passion in the hobby not only as a member of NJAGC but also in his  business venture as owner of Sea Spray Designs, LLC which specializes in custom LED fixtures for Freshwater and Saltwater tanks.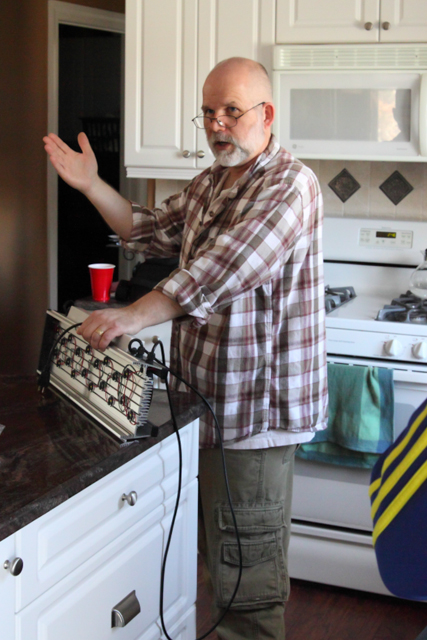 Ken took the time to discuss, demonstrate and share his experiences in the advancements with LED lighting in the years he's been building his fixtures.
He's been perfecting LED combinations for freshwater planted aquariums that have been long ignored by commercial fixtures until recently.  As demonstrated here by adding each color of LEDs to get to the spectrum that was both visually pleasing and beneficial to plants and fish.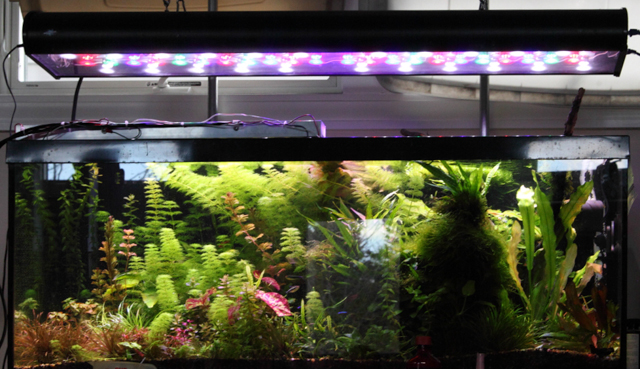 Ultimately reaching it's full potential with combination of all the LEDs on it was clear how spectacular the impact of LED fixture was to the planted aquarium.  There is no denying the results of the aquarium and the control these custom fixture allow to make colors pop.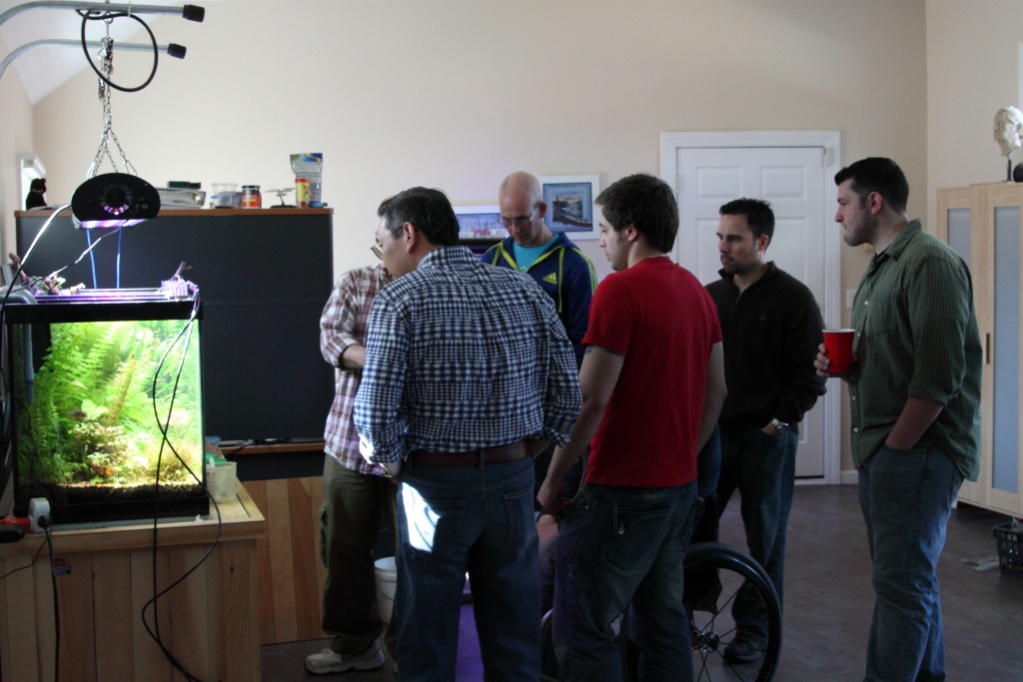 This certainly got everyone's attention to say the least.
Freshwater…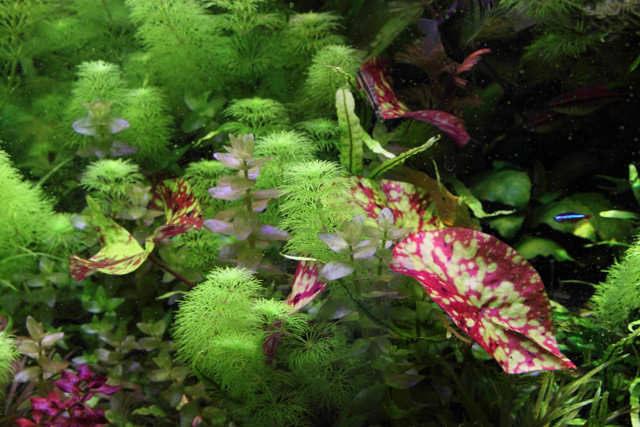 or Saltwater…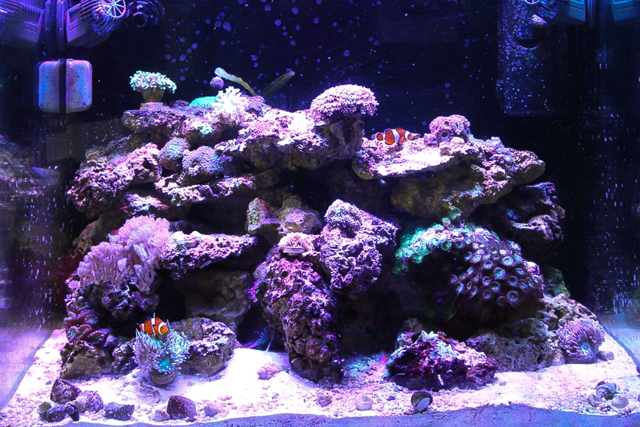 Ken's tanks have been admired by all NJAGC members.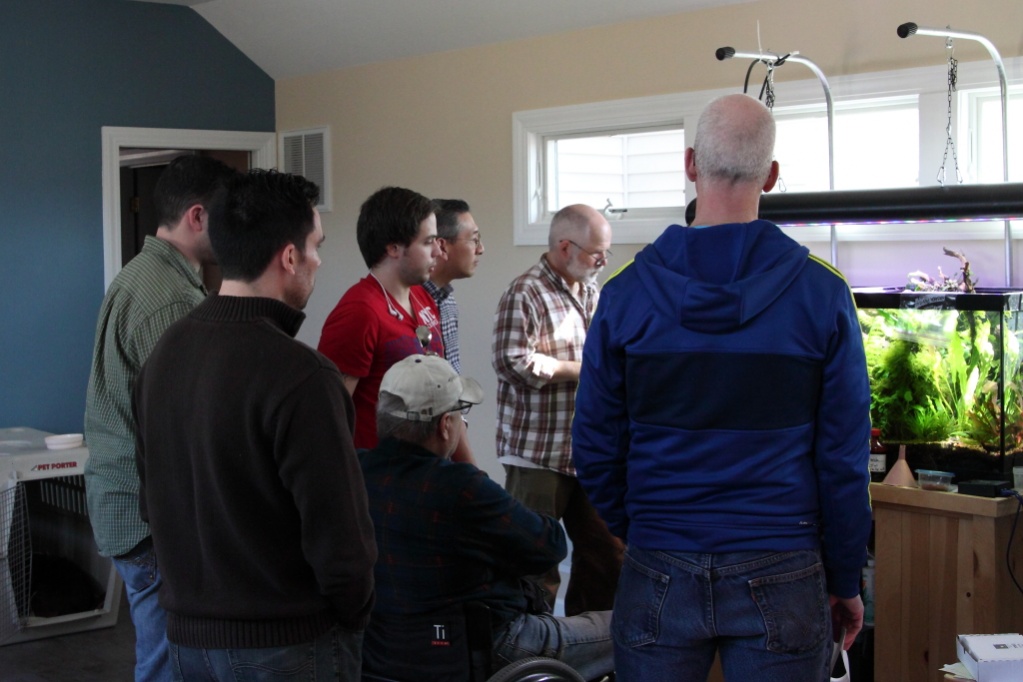 On behalf of NJAGC we would like to thank Ken for hosting this LED informative meeting. We would also like to thank all the members who were able to attend and welcome all our new members. If you missed this meeting, you surely missed something special. The next meeting is scheduled to be in May 15th and hosted by Jim in Bloomingdale.