The April meeting of the NJAGC was held on Saturday April 15, 2017 at the home of Isaac M. Those in attendance were: Phil H, Pete B, Hock N, Jerry S, Darek K, Gavin D, Sheila G, Frank W, Darin P, and Isaac M our host.
It was a very pleasant spring day and the meeting began with some brief club business. Gavin D shared with members how he bought a copy of 'Sunken Gardens' by Karen Randall and how highly he recommends it. A few other members expressed interest and plan to follow suit. Anyone interested in purchasing a copy should do so directly via Karen's website – https://www.sunkengardens.net/new-page
We started off with eating lunch – ribs, burgers, hot dogs, cowboy beans, chips, drinks and some really good dessert bars best described as "Naked Butterfingers" were present. If you like Butterfinger bars, these taste just like them. Some kind of really great dessert!!!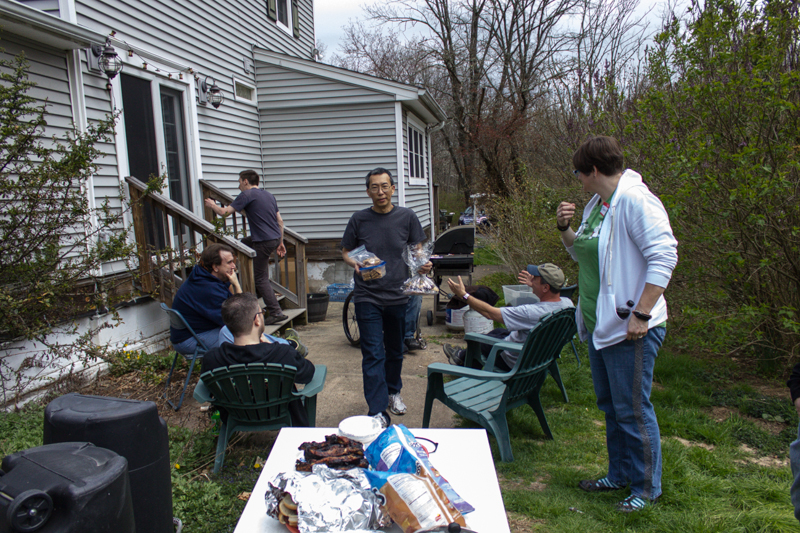 After eating, photographs of Isaac's 29 gallon tank were taken prior to a massive re-scaping. 
Subsequently the tank was drained, fish caught, plants uprooted, and the Black & Red candy-colored substrate was removed to the delight of Darek especially.
Soil Master Select black substrate was added. Some nice Dragon Stones were added for hardscape. A carpet of Monte Carlo was laid down and various other plants were added.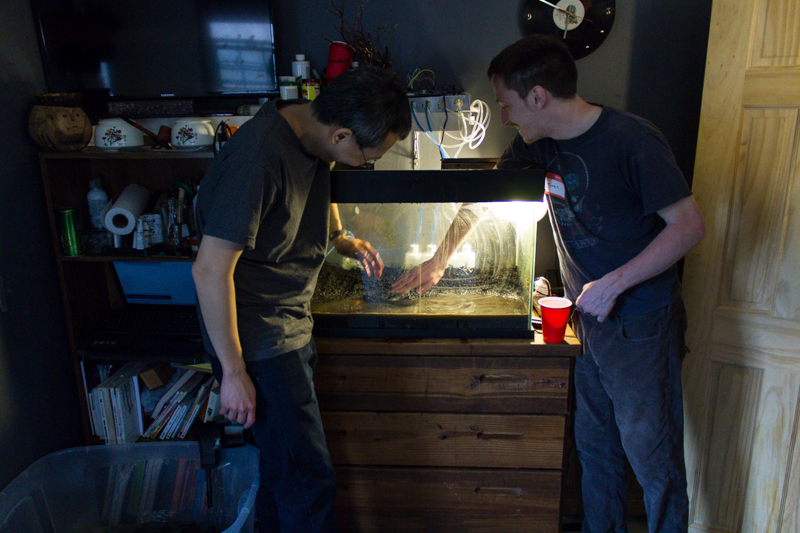 The water was added via the Python water changer. Isaac has well water so no chemical treatments were needed. Notice the metal box with four hoses on the shelf above the aquarium and the four bottles behind the aquarium. Isaac made an Autodoser having 4 pumps with a relay board controlling the pumps individually, and an Arduino driving the logic for when and how long each pump should run. It works very nicely. Isaac made a video of his doser in action – check YouTube.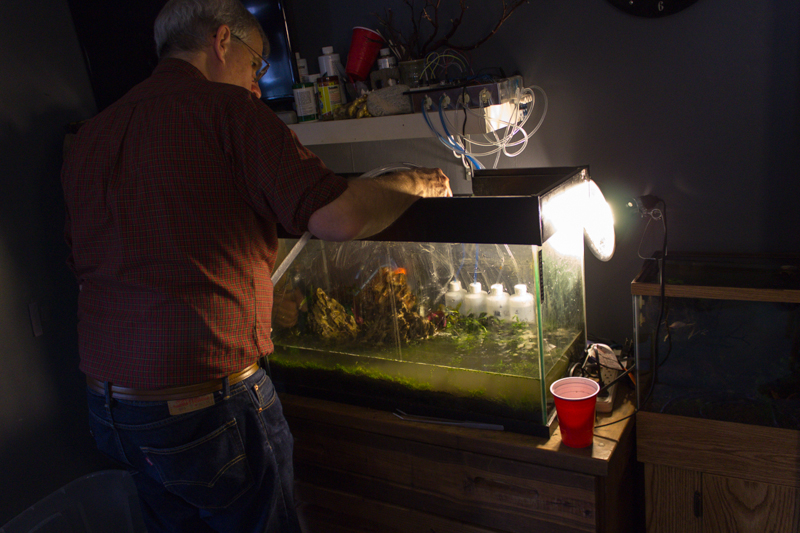 The plants were kept moist with the Python hose.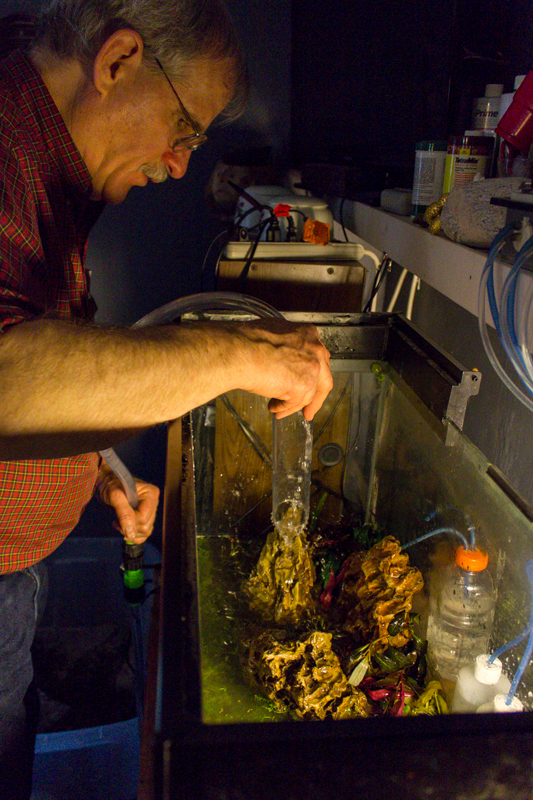 Plants for Isaac's tank came from the Plant Swap. And a very big selection it was. Those in attendance took what ever plants they desired from the swap. Here is the finished tank partially filled with plants.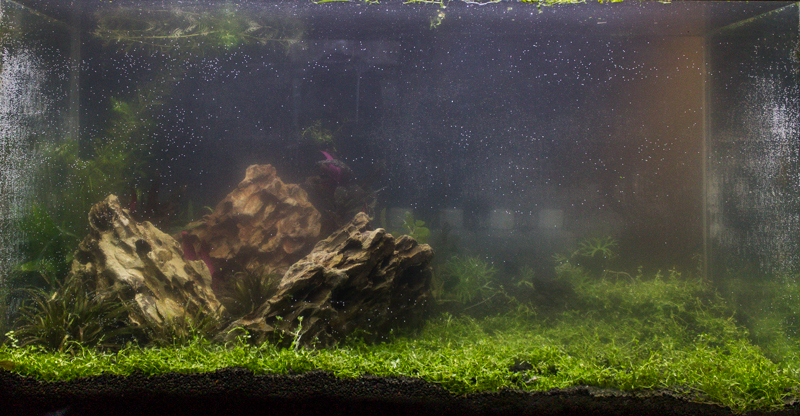 Thank you Isaac for hosting the April meeting.