Several members of NJAGC joined together with members of GWAPA (Greater Washington Aquatic Plant Association) for a special joint meeting/picnic at Rachel O'Leary's. Food and drinks were plentiful as many folks contributed by bringing something to the event. From the food aspect, the highlight was a pig roast that was put together by Rachel and her husband. Weather-wise, it was a perfect day to be spent outside. Rachel gave us an impromptu presentation of her summer tubs growing many kinds of water lilies and carnivorous plants. NJAGC's very own Sheila also joined in with Rachel to share her experience of summer tubbing.
We were treated to a tour of Rachel's fishroom. We saw many species of nano fish and were able to have our questions answered by Rachel in person. Members were also able to purchase fish and hardscape that were in stock. At the end of the day, GWAPA held a plant auction with plants that were contributed by members of both clubs. Everyone had a great time and it was a good opportunity to get to know other hobbyists from another club.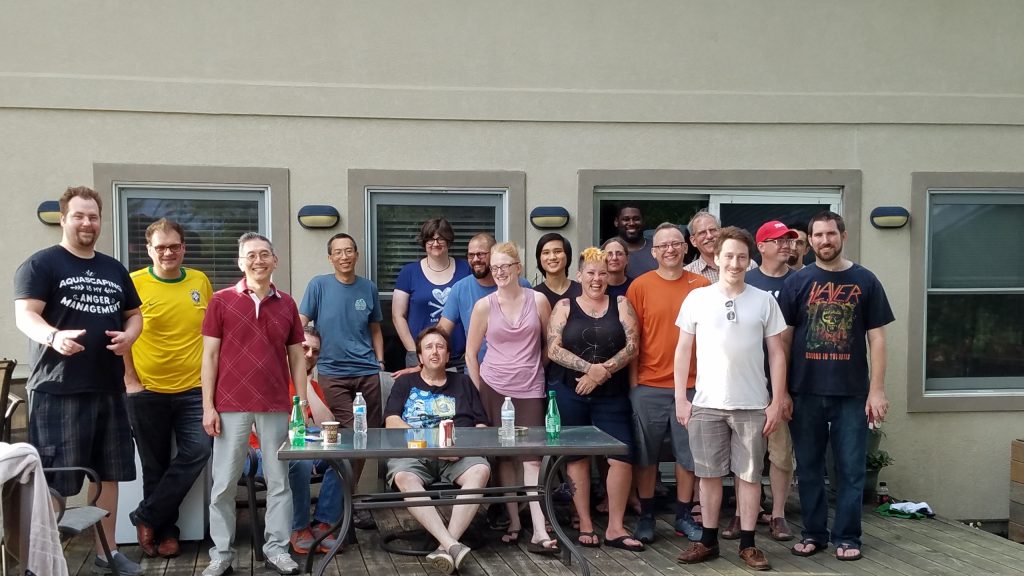 A group shot of those of us in attendance. Some of us might remember this photo and laugh again. It was a great day.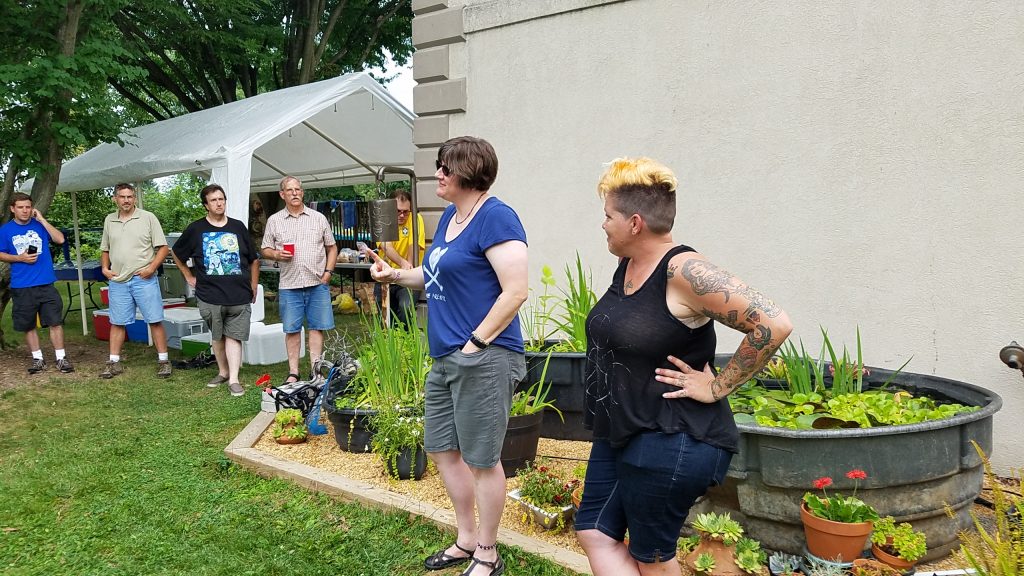 Sheila and Rachel giving their talk on outdoor ponds/watering troughs. Rachel had some really nice Carnivorous Plants growing out there too. Another interest she is getting involved in. Check out the Mid-Atlantic Carnivorous Plant Society if interested:  https://www.macpsociety.com/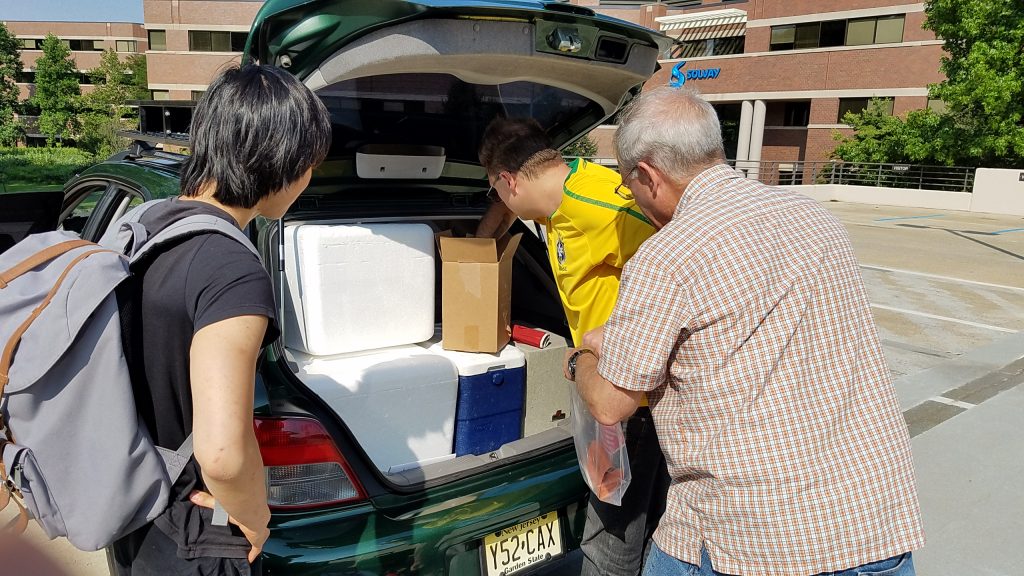 Packing up the trunk of Max's car for the trip down. He is a masterful packer. The trip down was uneventful, but the one back held a surprise.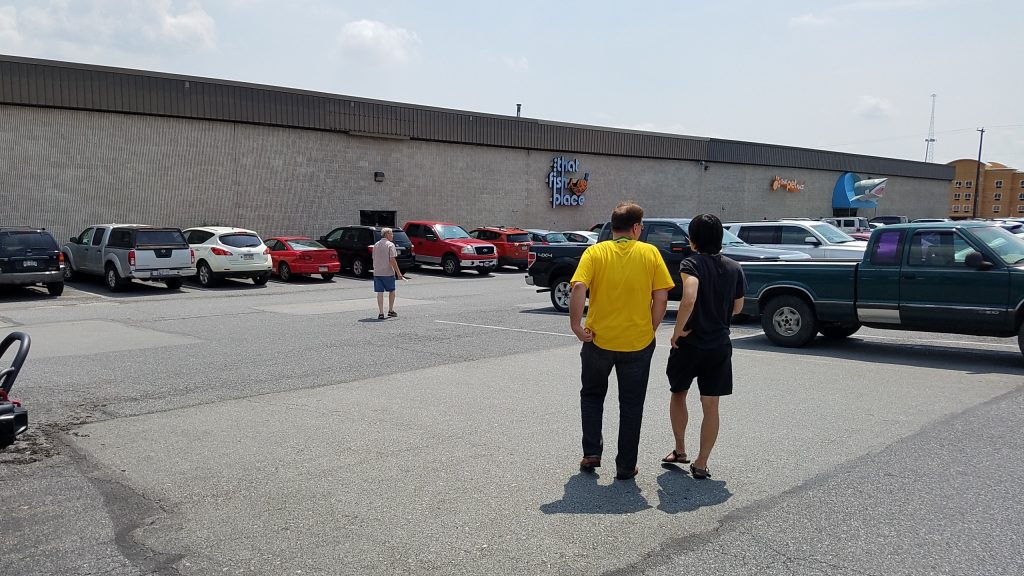 Those of us in Max's car stopped off at That Pet Place on the way to the meeting. It was really just a very short visit. Some of us never saw this place in person.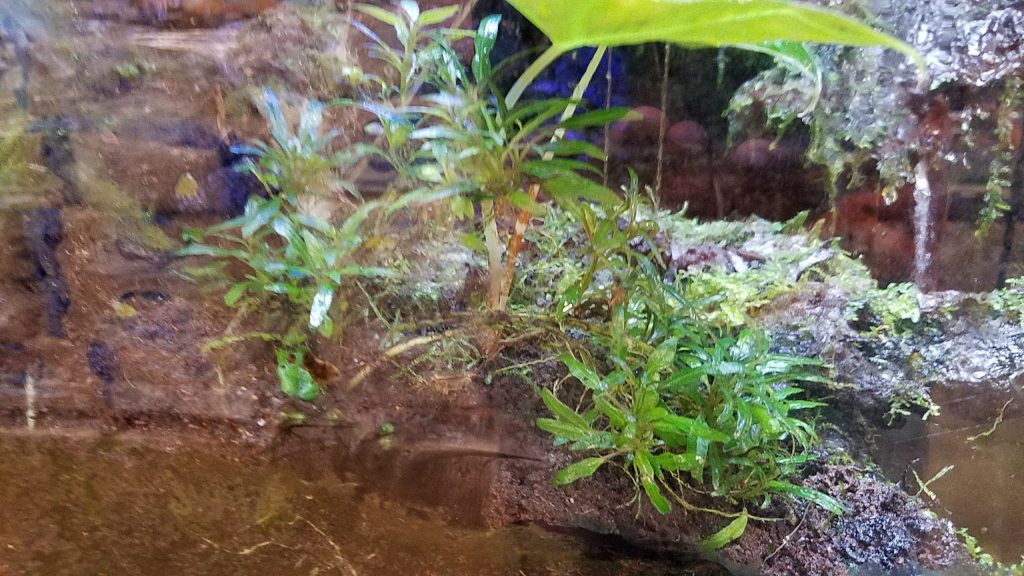 Some of the reptile/amphibian habitats at That Pet Place. Get your ideas for a Paludarium here.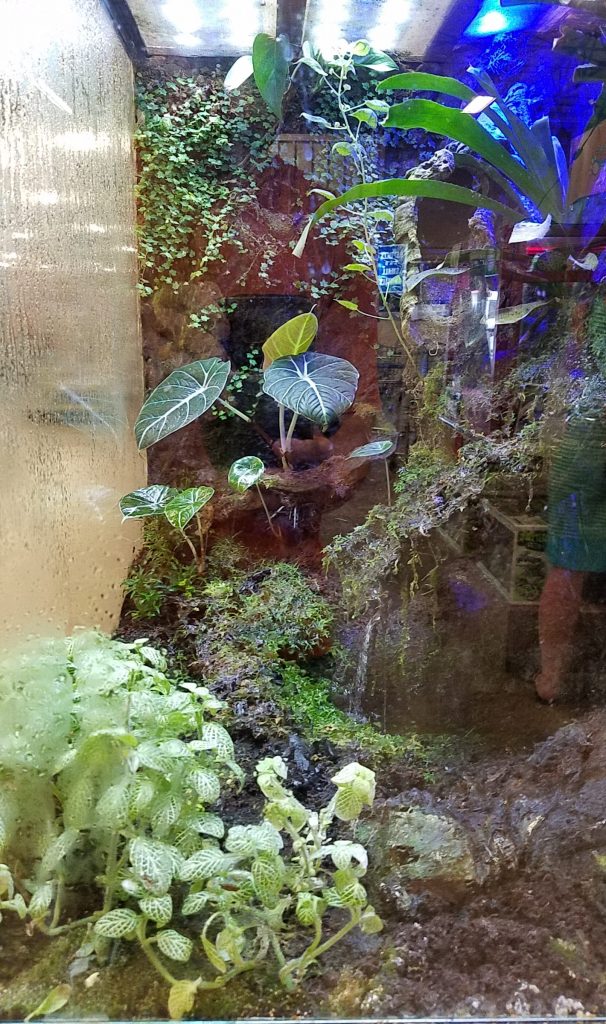 Another That Pet Place habitat.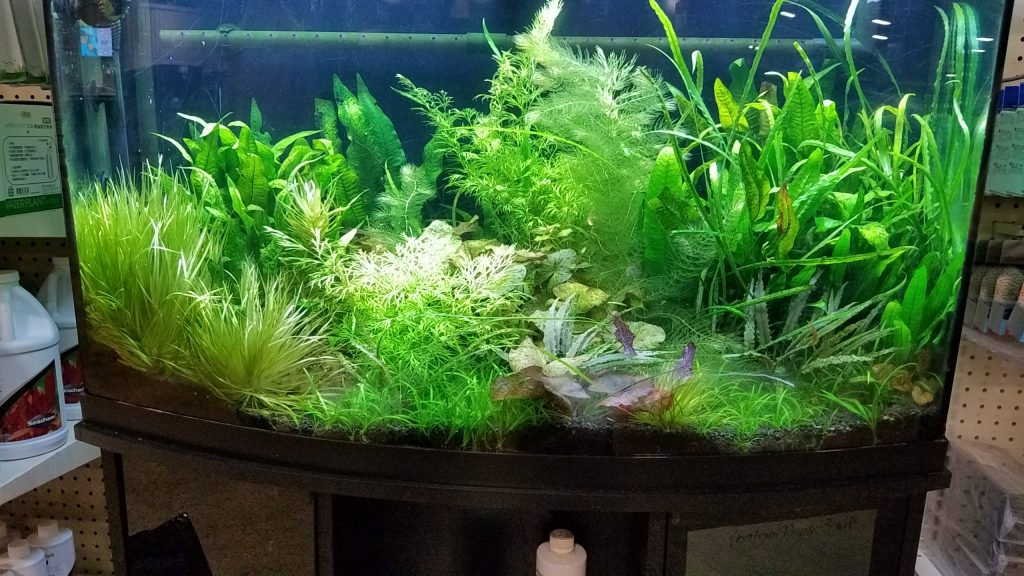 That Pet Place display tank.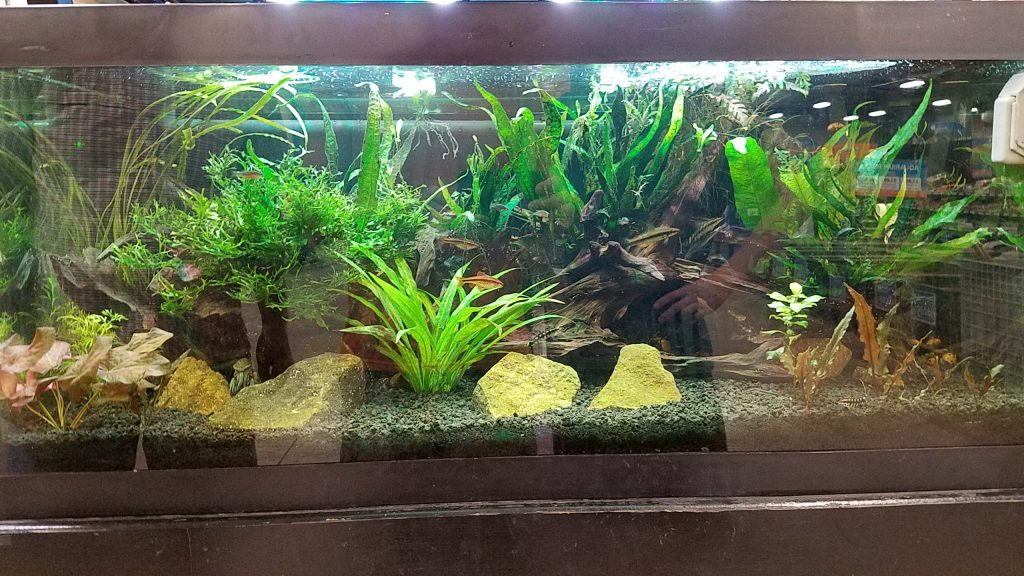 Another That Pet Place tank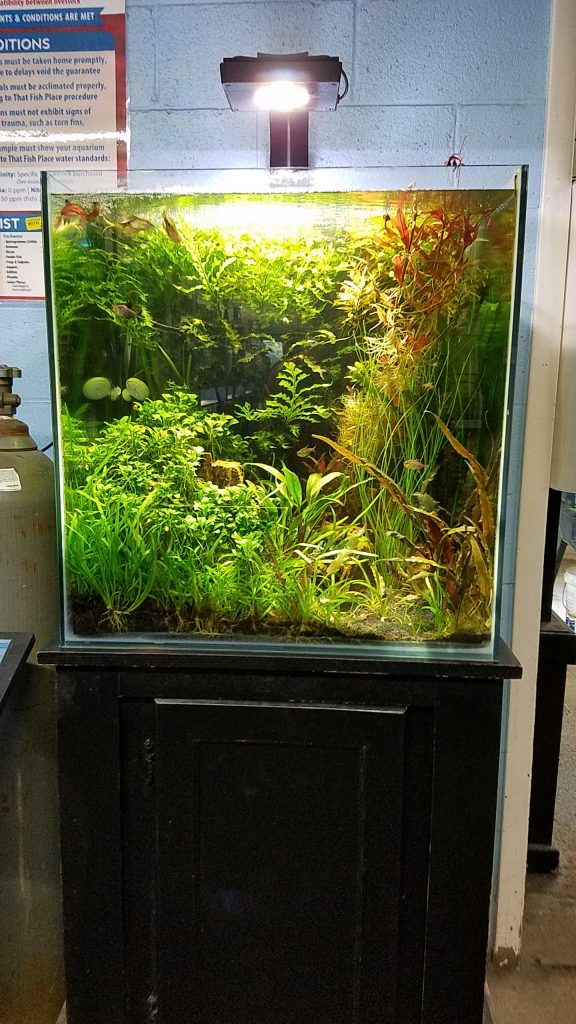 That's one really tall That Pet Place tank.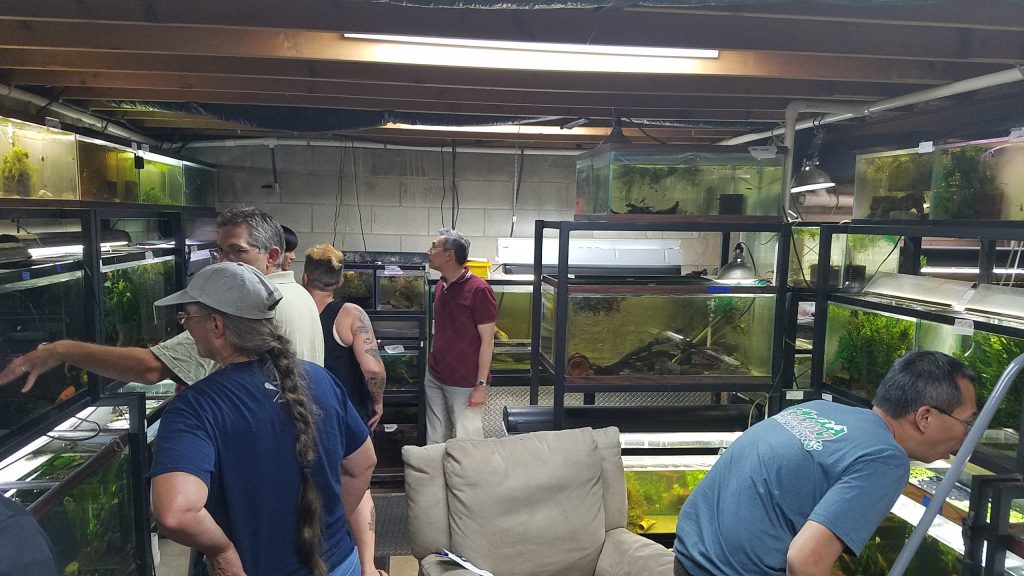 Some of us in part of Rachel's fishroom.
Some of Rachel's hardscape out for us to purchase if desired.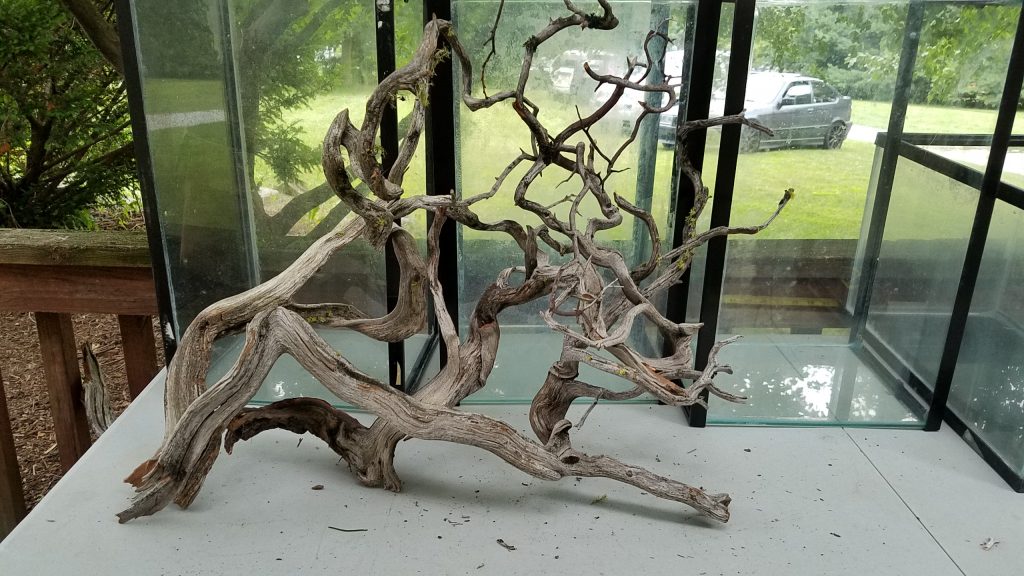 More hardscape.
One of the best parts of meetings is the time spent talking the hobby with one another.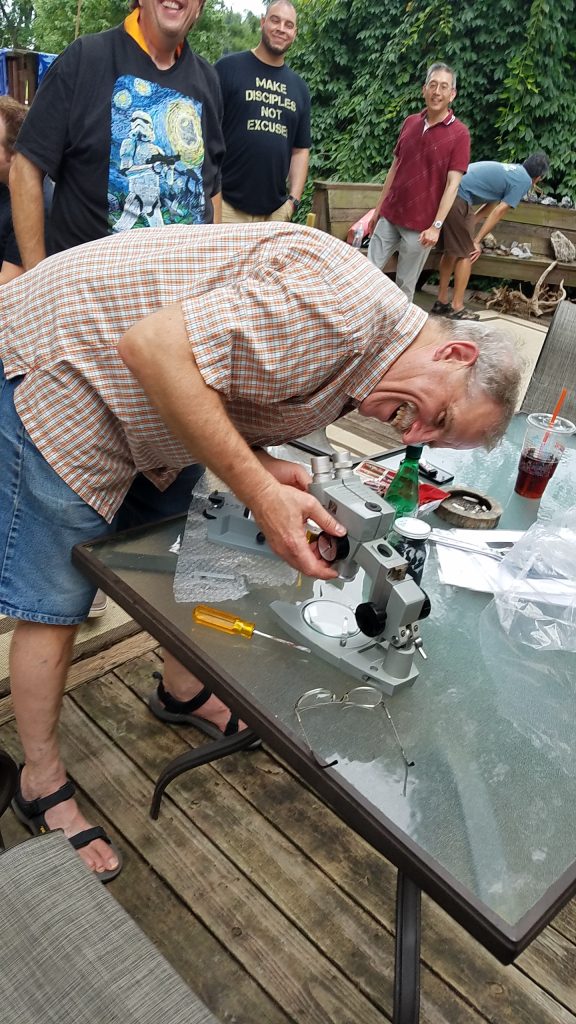 Max bought a used American Optical Binocular Microscope and asked Jerry if he'd take a look at it. Some very minor cleaning and lubricating and its good to go. Max got a great deal on Ebay.
Checking out the plants for the auction.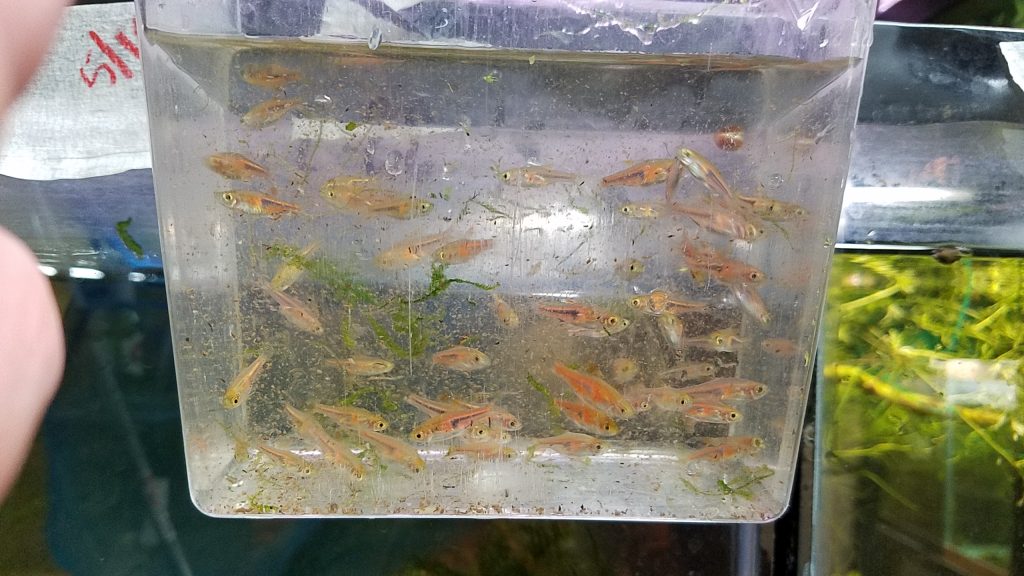 Buying some fish before driving home.
We did have some major car trouble on the way home. Fortunately, another car in our group saw us and stopped and we all were able to squeeze, except for Max, who had to wait for the tow truck.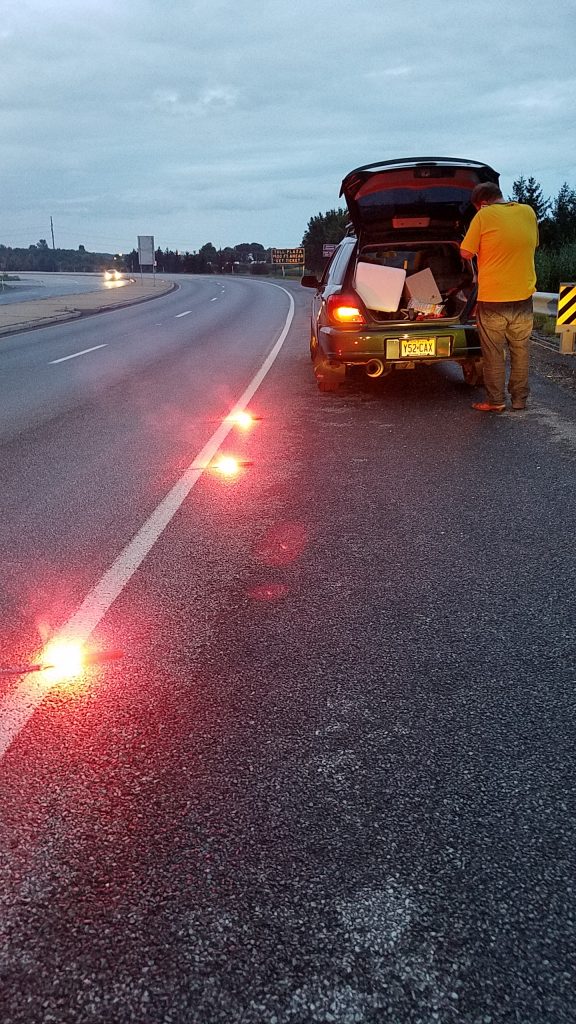 Max calling for Roadside Assistance. What would we do without cell phones?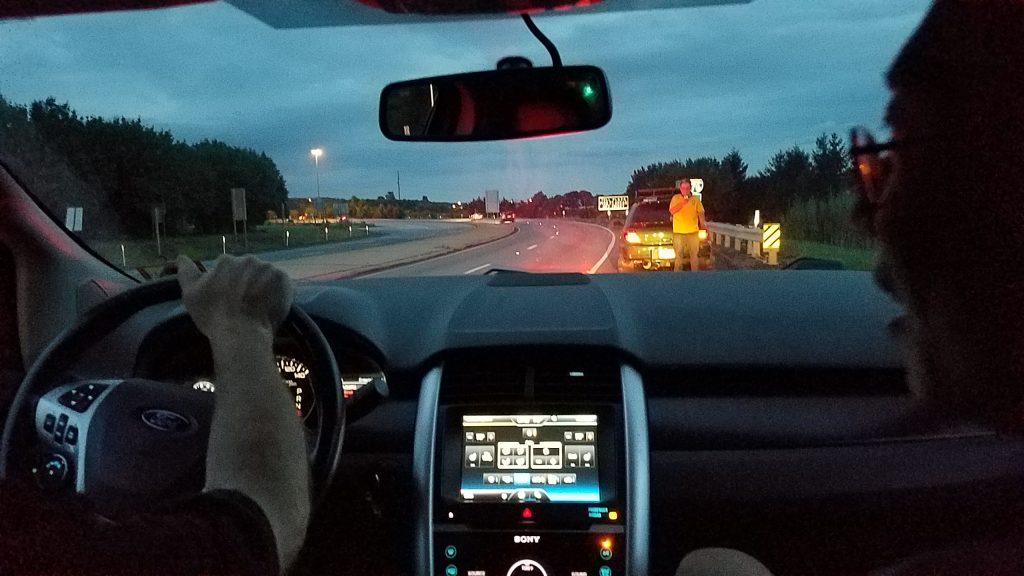 Our rescuers coming upon our disabled car!!