On Saturday, March 9th, 2015 the NJAGC held a meeting at Ross and Sandi's beautiful home in Morris County, NJ.
The following members were in attendance:
| | | |
| --- | --- | --- |
| Hock | Sheila | Gavin |
| Khanh | Phil | Scott |
| Laurie | Gustavo | Gustavo's mustache |
| Ray | Jay |  Ken H |
| Jim | Adrian |  Jerry |
| Hank | Paula |  Kara |
| Darin | Ross and his wife Sandi | Darek |
| Vijay | | |
NJAGC President Jerry Smith called the meeting to order at 1:26pm. After thanking our gracious hosts, as well as those who donated food and beverages, our first time attendees were acknowledged; Ken H, Gustavo, Raymund, Sheila, Gavin and Scott.
Members were reminded we have exclusive access to the NJAGC library. New AGA Convention DVDs were recently purchased. A refundable deposit of $35 is required to borrow the AGA DVDs. Many other DVDs and books related to aquatic gardening are also available. A refundable deposit equal to the purchase price of each item is required in advance.
NJAGC will participate in the NJAS Fall event, October 9-11, 2015 in New Brunswick, NJ. We will have 2 sale tables for our Club and donate plants to the NJAS auction. Gavin is the NJAS chairperson for the event. He will continue to provide details as the event approaches. A banner will be purchased prior to the event to help promote NJAGC and increase recognition for our Club.
Jerry thanked Ken O. for his generous donation of aquarium related equipment and items. Our club is very grateful to Jim for storing them at his house in the interim. More than half of Ken's items were sold by auction on our forum. A second round of auctions will occur in the near future.
NJAGC would like to express our sincere appreciation to Gavin and Sheila for picking up and transporting a large group order from Rachel O'Leary, Owner of Invertebrates by Msjinkzd.  NJAGC would like to officially welcome Rachel as our newest member. We are thrilled she has joined our Club and look forward to seeing her soon.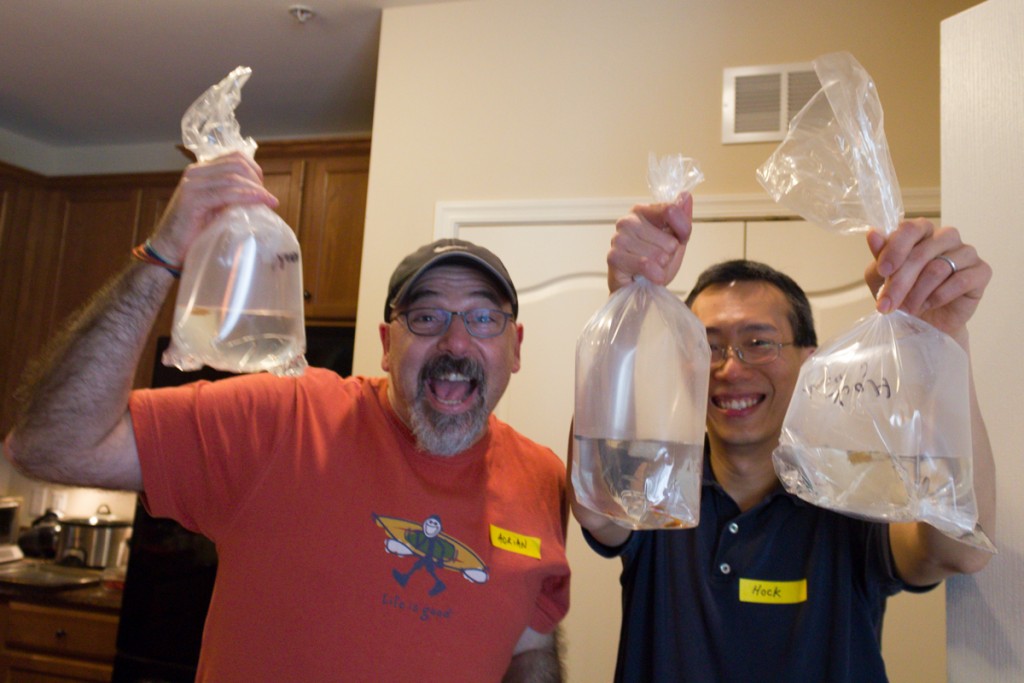 Rachel generously donated beautiful Manzanita wood and a copy of her recently published book.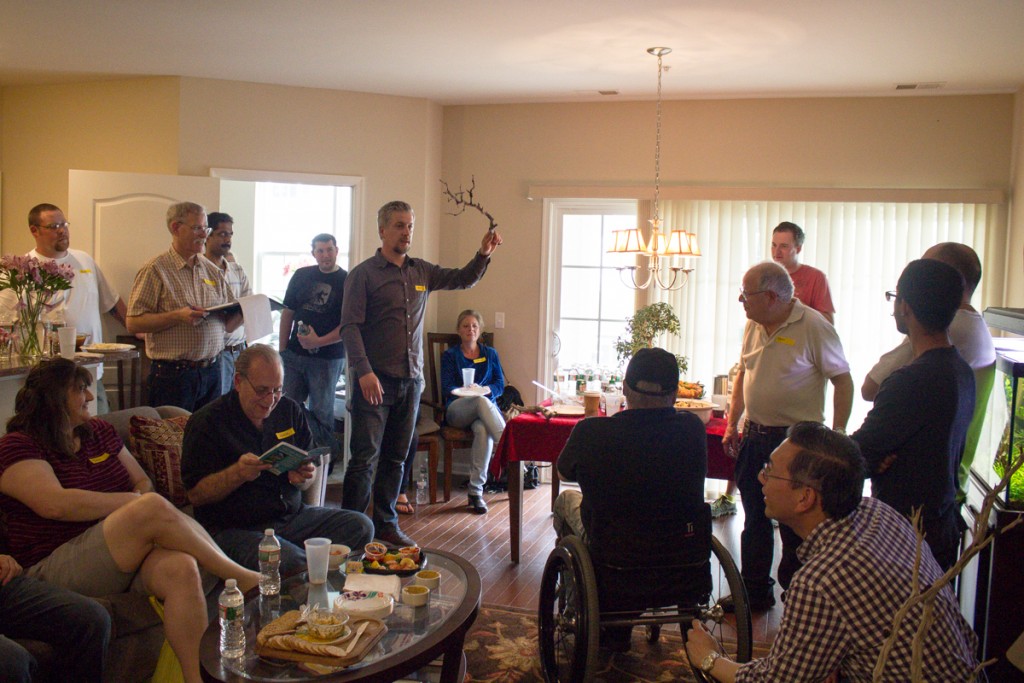 Nine members from NJAGC attended the April 2015 AGA convention. Many in our club expressed an interest in possibly hosting an AGA Convention in 2017 or 2019. Participation as an AGA Convention Host would require the assistance and commitment of active Club members.
Jay provided the treasurer's report. Jim gave an update regarding the photo contest. During the entry timeframe, members may post a picture of any plant that was grown by them at any time. Tank specs and parameters should be part of each submission. Multiple submissions are permitted.  Voting will occur on the forum via anonymous poll. Each member may cast one vote and may not vote for their own submission.
The Annual NJAGC Family BBQ/Picnic will be held on a Saturday in July and will take place in Parsippany, NJ. Additional information and the exact date is forthcoming.
Gustavo discussed his Nanoscaping Workshop / Competition which will occur at the Annual Family July BBQ/Picnic. He is contacting several LFS for donations and materials. Several members have agreed to donate materials as well. Additional information and details are available on the NJAGC forum.
The meeting was turned over to Ross at 1:45pm.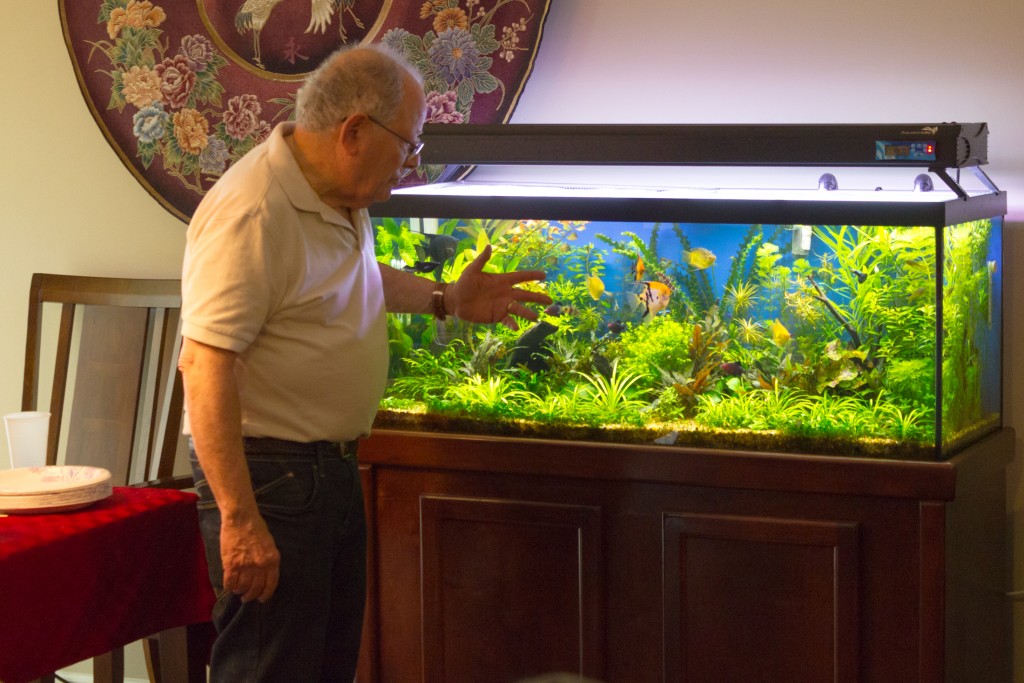 Ross has a stunning 75 gallon Aquatic Garden filled with over 20 species of vibrant, lush flora. He has artistically created an aesthetically pleasing home for his colorful, active faunae. Amazingly, his setup has only been operational for eight months and thrives with Flourish Excel as the sole source of Carbon Dioxide.

The aquascaping style appears to be Dutch inspired. A rainbow of faunae coexists in peaceful harmony.  Patience is a prerequisite while viewing the innumerable details in order to absorb the full visual impact.  With each glance something  unique and distinctive is discovered. For example, when looking closely one may catch a glimpse of  a Burmese border loach hiding tentatively behind driftwood or an Amano shrimp gracefully positioned on a plant leaf.
A few of the striking inhabitants include:
| | | |
| --- | --- | --- |
| | | |
| Trichogaster trichopterus 'gold' | Pterophyllum sp. | Puntius nigrofasciatus |
Ross created an impressive custom screen top for his tank which prevents livestock from escaping, decreases water evaporation and minimizes loss of light intensity. After Ross completed his informative and well-versed overview, we held our traditional plant swap. Every member had their choice from a vast array of plant species.
On behalf of NJAGC, We wish to express our heartfelt gratitude to Ross and Sandi as our gracious hosts and for welcoming us into their home.
Thank you to our members for your attendance and ongoing support. We look forward to our Annual Family Picnic/BBQ in July.